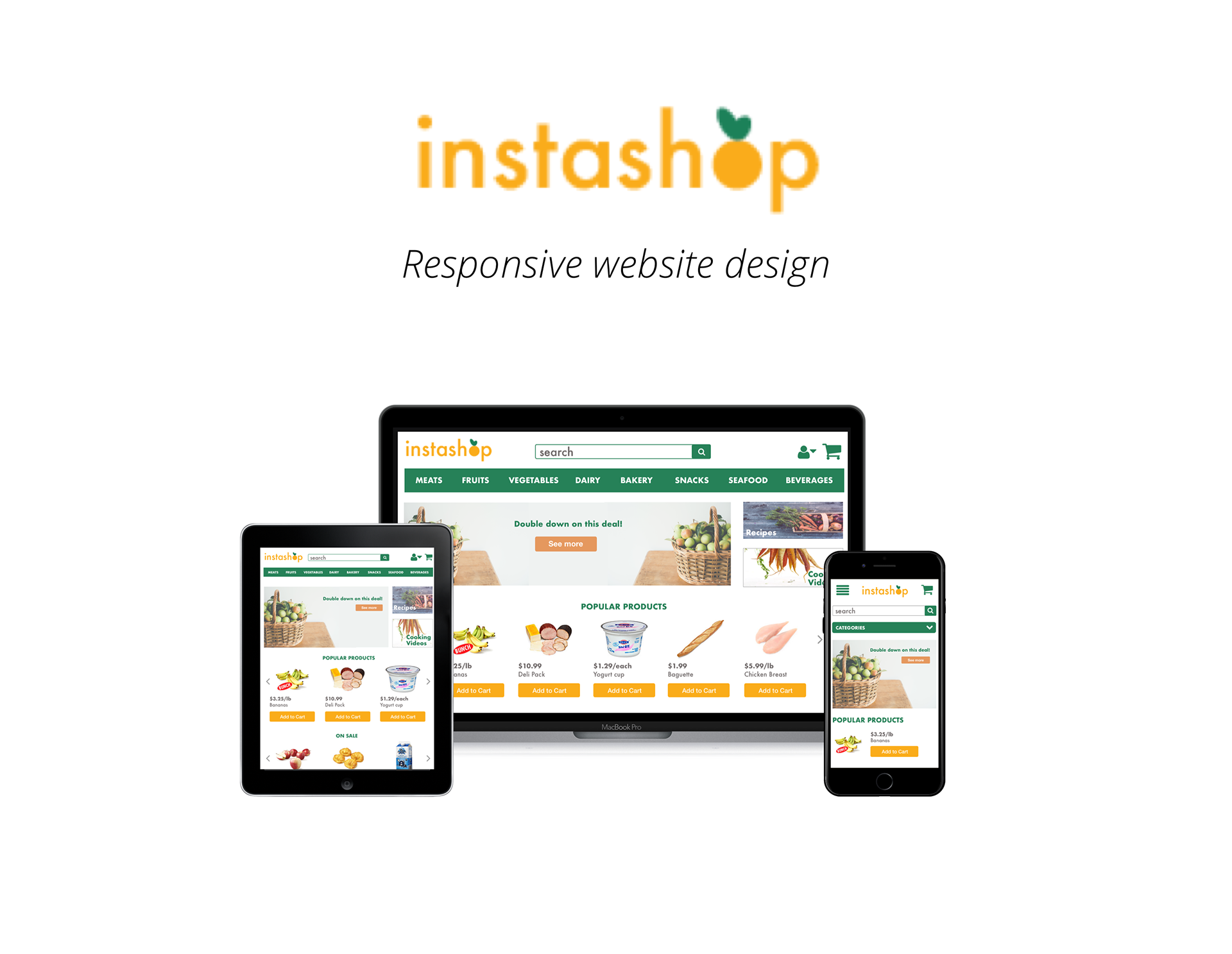 Instashop is a brick and mortar grocery store based on the east coast. One of their investors sees a huge opportunity to move towards an online grocery shop. 
My job is to create an online platform for Instashop that will capture a large share of the online grocery shopping market.
A UX research plan was implemented to empathize with grocery shoppers. I wanted to find out why users choose to shop in-store or online. I interviewed several people and made a competitive analysis.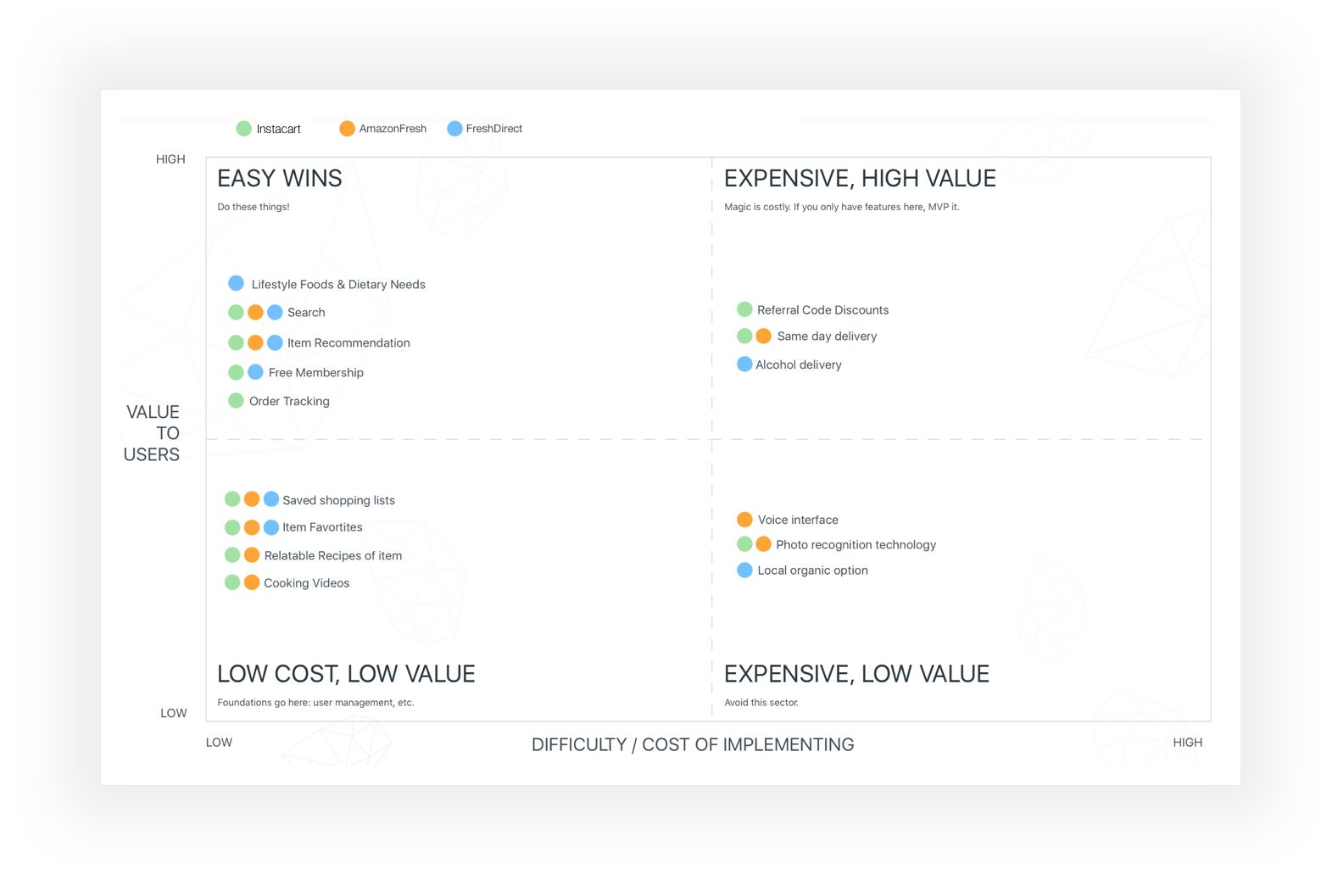 Through the interviews, I was able to find out why grocery shoppers choose to shop online or in-store. While saving time was a top priority, being able to see the quality of foods was just as important. They also wanted to see deals that were being offered. 
How can I make the Instashop platform one where a user can shop without it feeling like they are wasting their time and money? 
I created a persona through the research that was done. Along with the persona, I also created an empathy map to get a deeper understanding of the persona.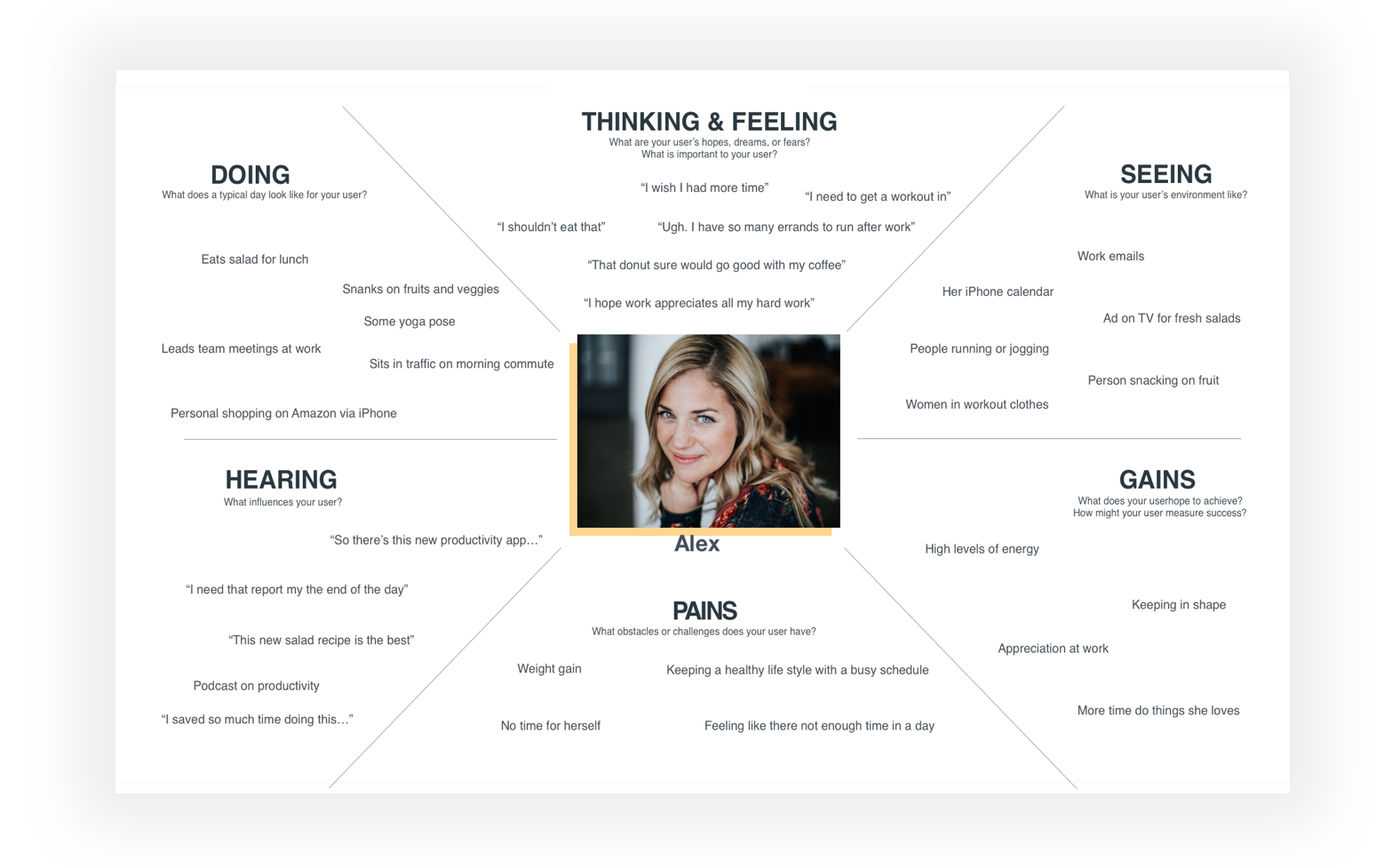 The empathy map helped me get a deeper understanding of the persona. I made a storyboard to show when Instashop actually helps her accomplish her goals. These tools guided me as I went on to make design decisions.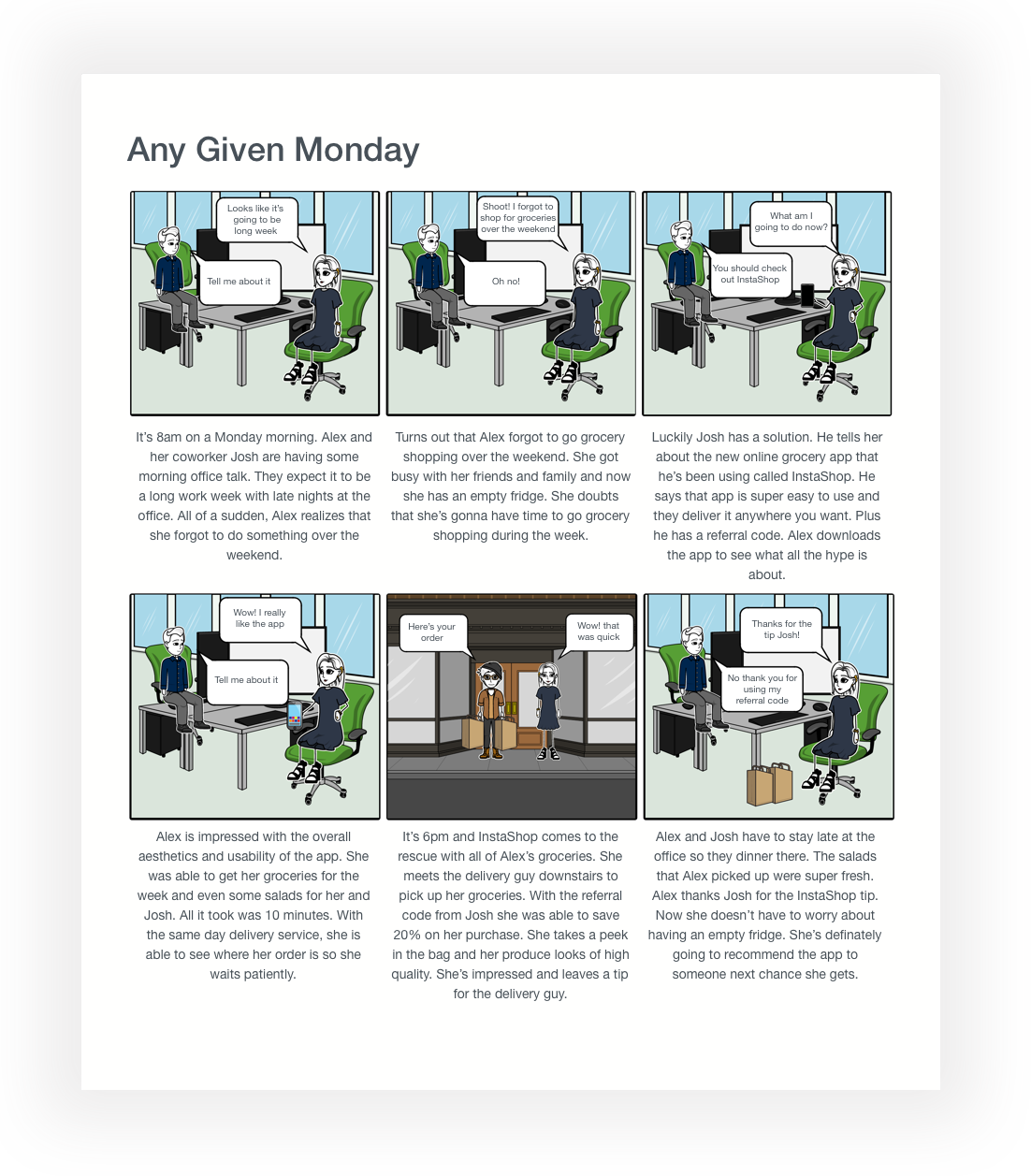 To show how this person would navigate through the Instashop app, I made a user flow.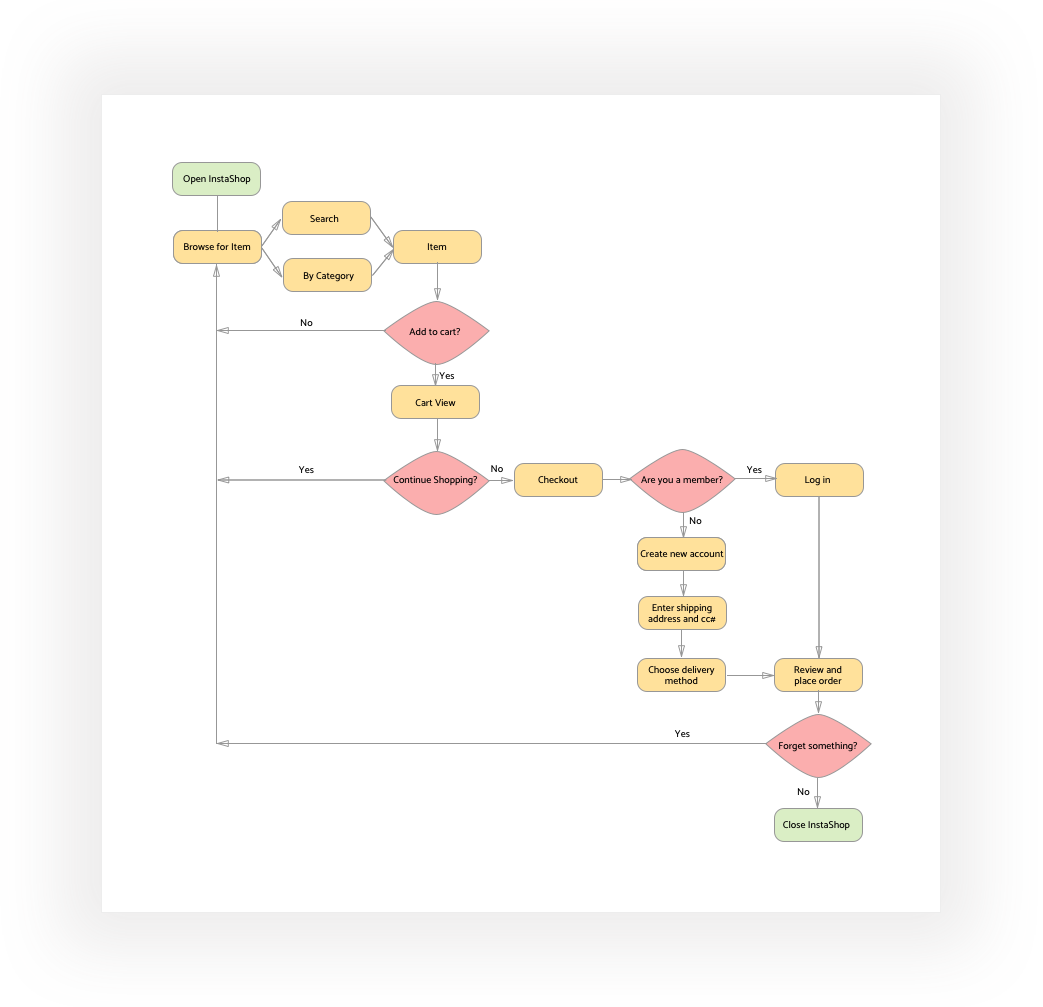 I started by making wireframes for the desktop version of Instashop. With a site map that was made earlier, I combined the two to show how a user would purchase an item.
I then decided to make a responsive web design of the homepage. With the user in mind, I was able to come up with the wireframes. A prototype for mobile was also made using Marvel.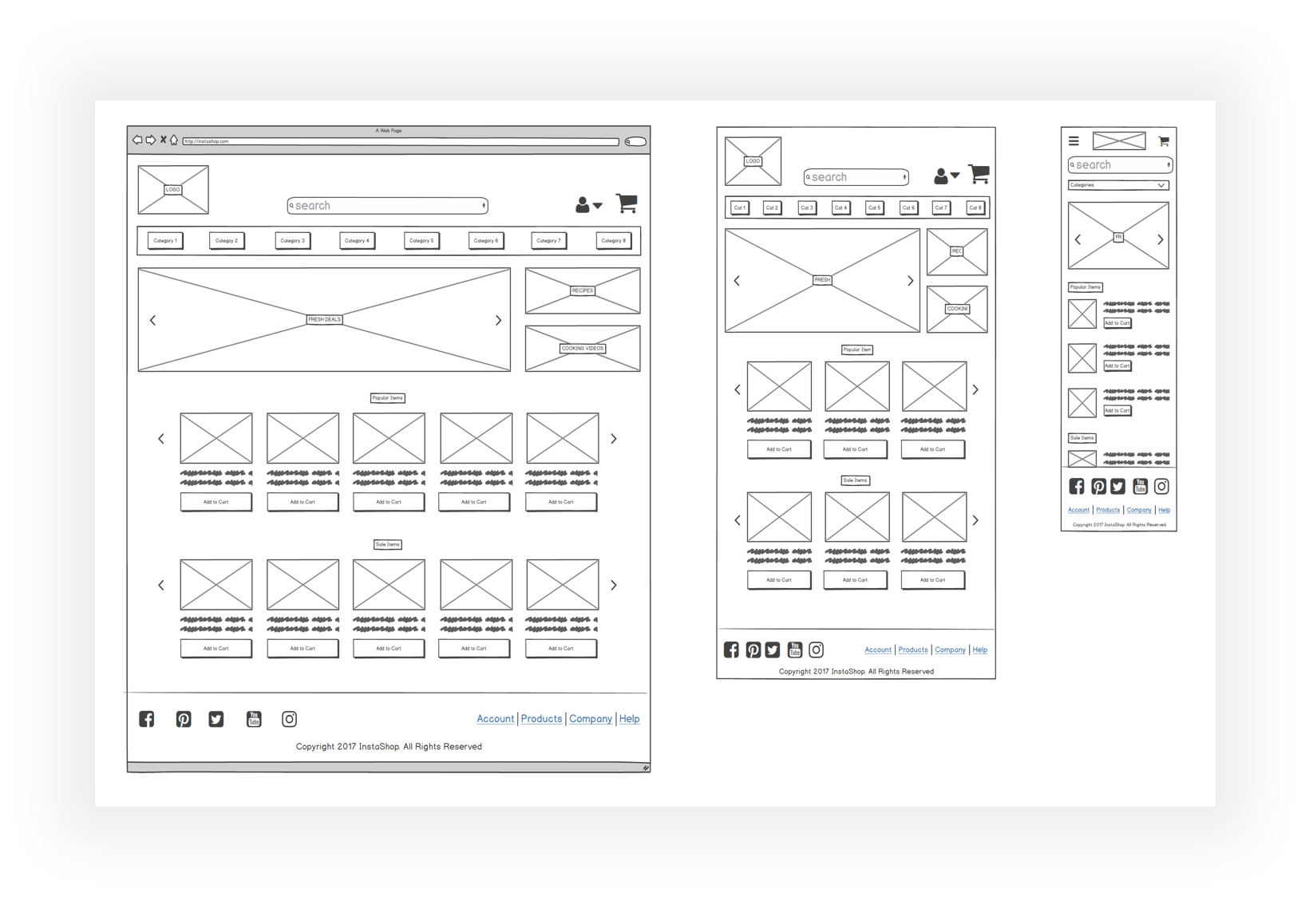 A brand style tile was made and was used to add UI elements to the wireframes.
Instashop was definitely a learning experience as a budding UX designer. I learned how important research was and how it weaves itself throughout the design thinking process. Along with figuring out user journeys, I was able to create a rich customer experience and responsive web design for Instashop.
My next steps would be to iterate on the design. Once the user is satisfied I can move on to designing the mobile application.