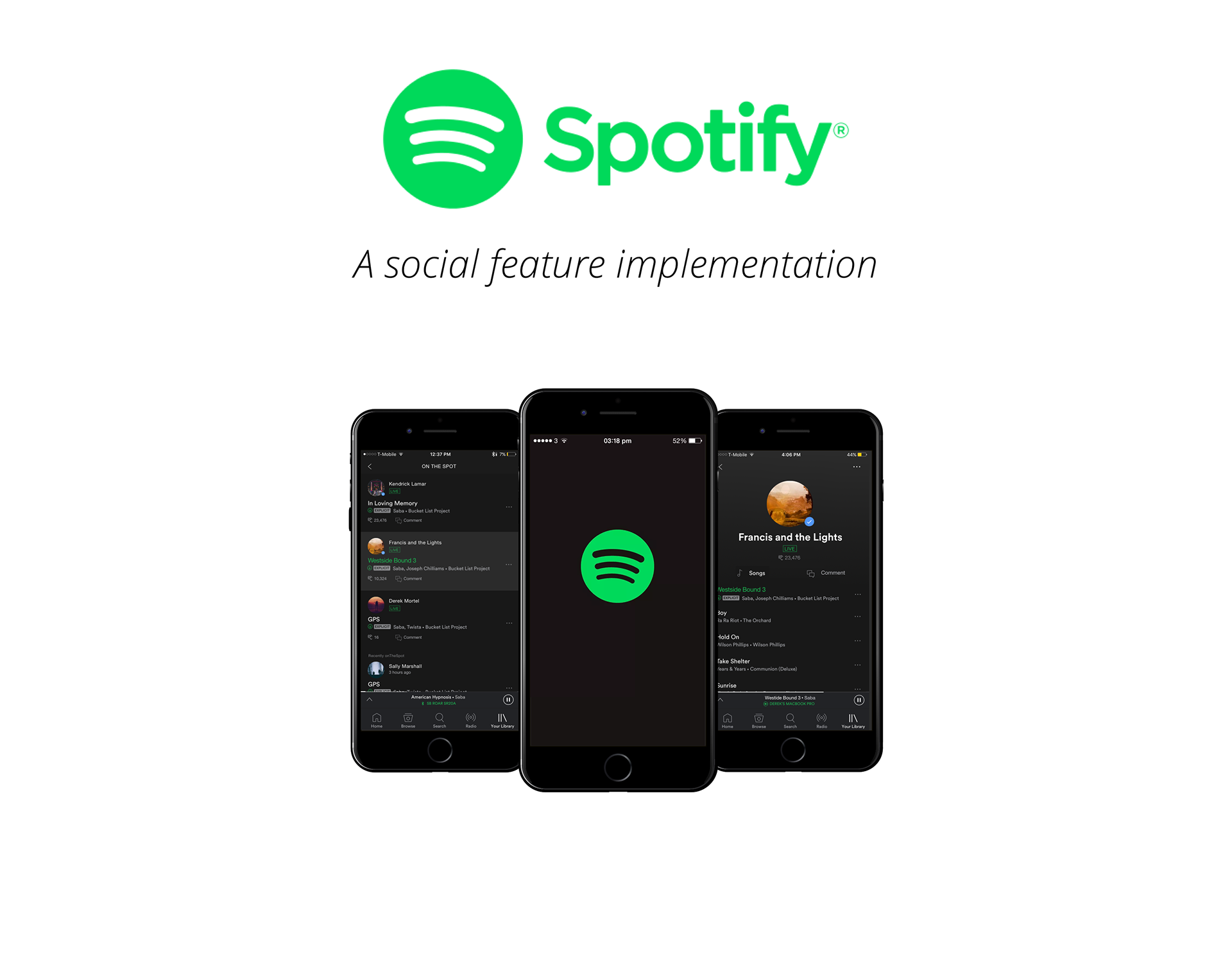 Spotify has emerged from the music streaming wars in a commanding position. Though ubiquitous and a monument to "good enough," Spotify's experience isn't what it could be. 
I have been asked to improve Spotify, particularly in its social features. I will investigate the ways that people relate to music and each other, and use those findings to improve the product. 
A UX research plan was implemented at the beginning of the project. Along with a survey, a competitive analysis was drawn up to show.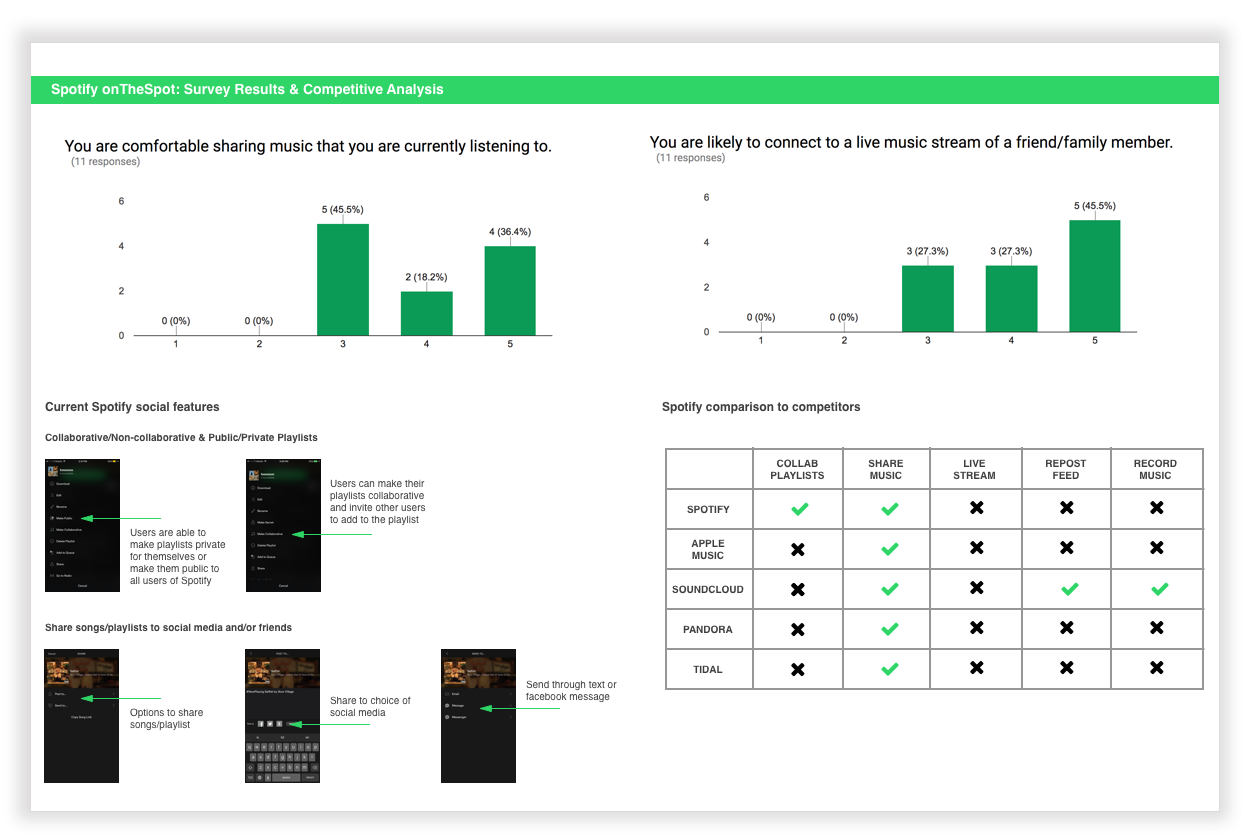 The results of the survey showed that people are comfortable sharing a live stream of what they're listening to. Though they are more likely to listen to live music streams of friends and family, people are likely to connect to artists, athletes, and celebrities as well.
If I could find a way to connect users through live music streams, users will be able to engage with each other in a more social environment.
After gathering some additional insight through user research, I constructed a UX strategy blueprint to help guide me through the define stage.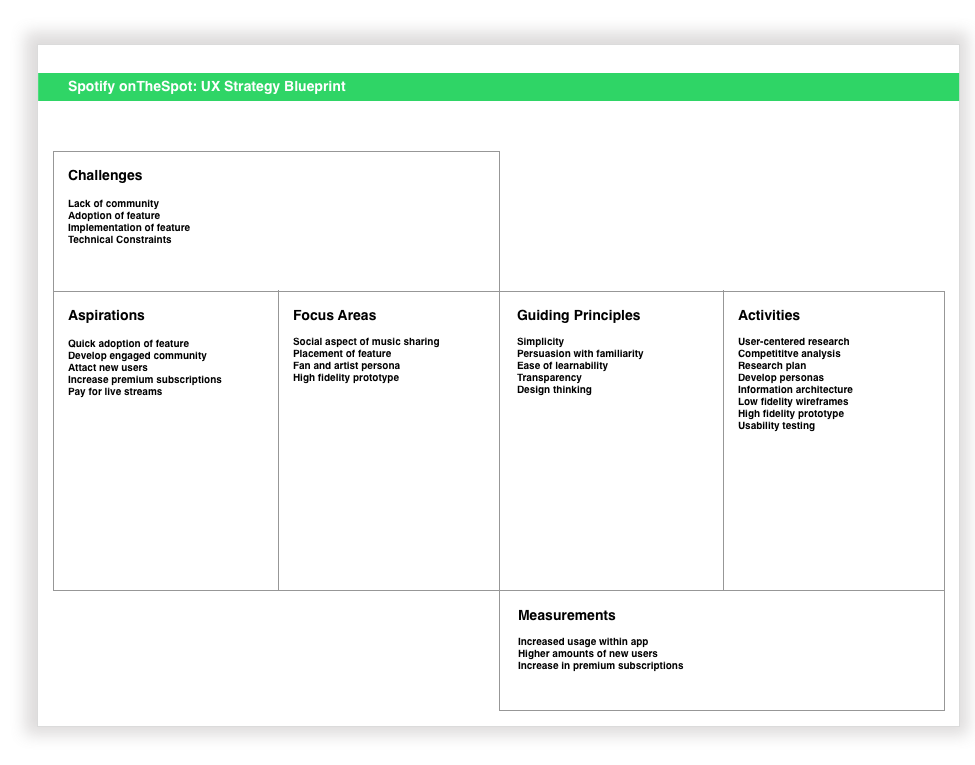 User research showed that people are comfortable sharing live music streams. I was able to create a persona named Emily who loves to  share music with her friends. Francis is an up and coming DJ trying to connect with his fans.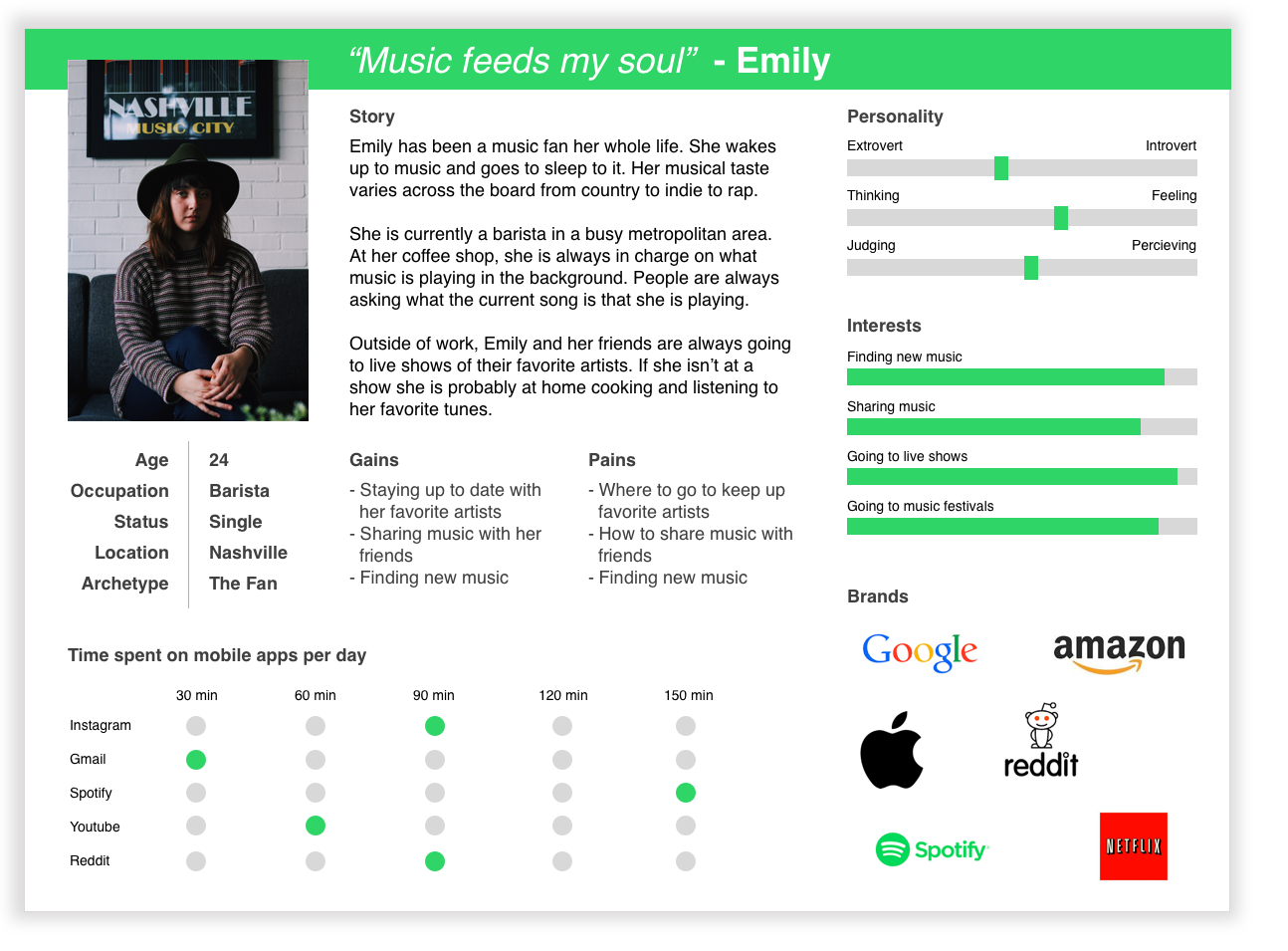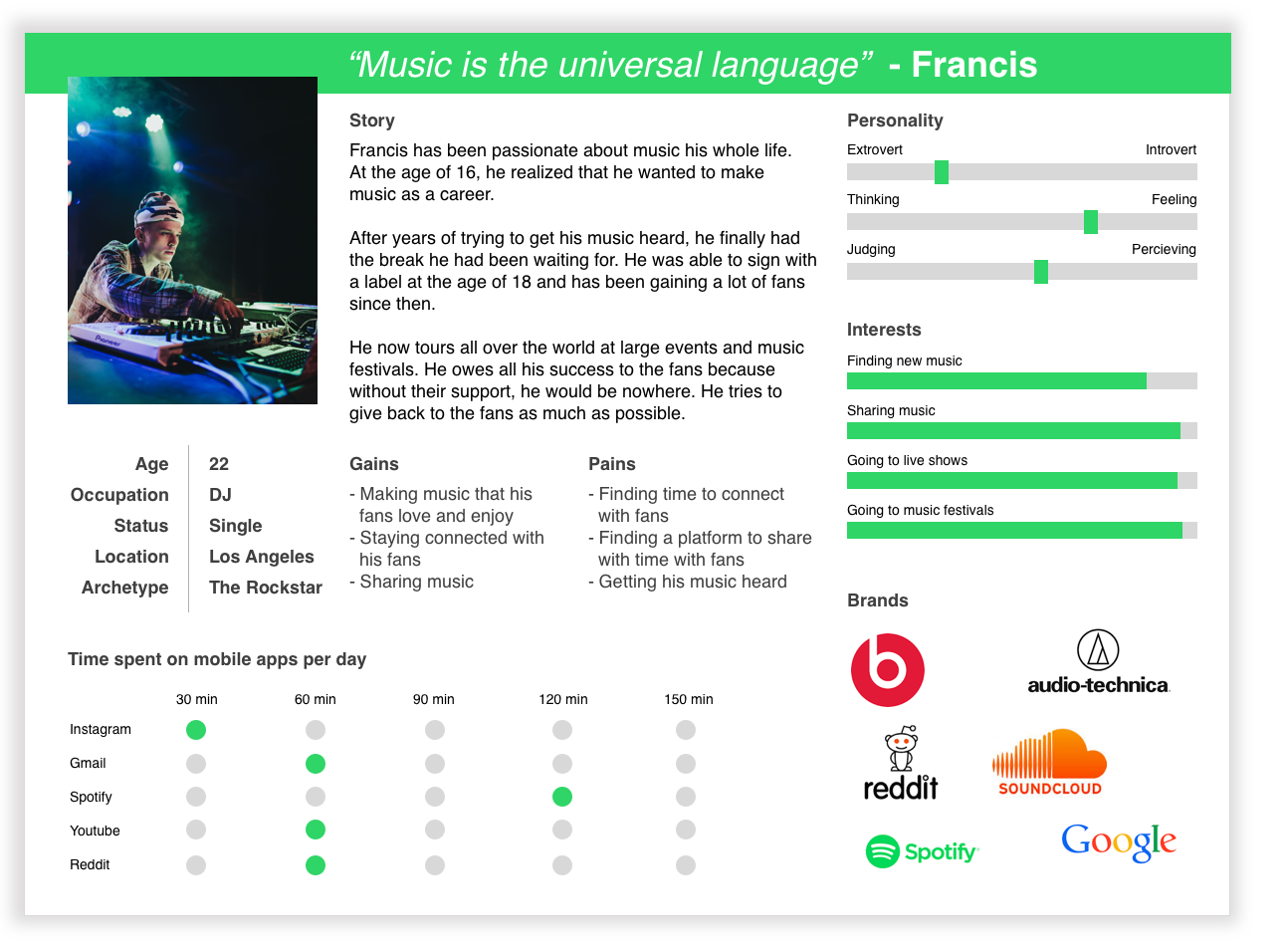 A site map was made showing the current features and where the onTheSpot feature could be implemented.
After sketching and wire-framing a couple of ideas, I was able to implement the onTheSpot feature into the current design of Spotify.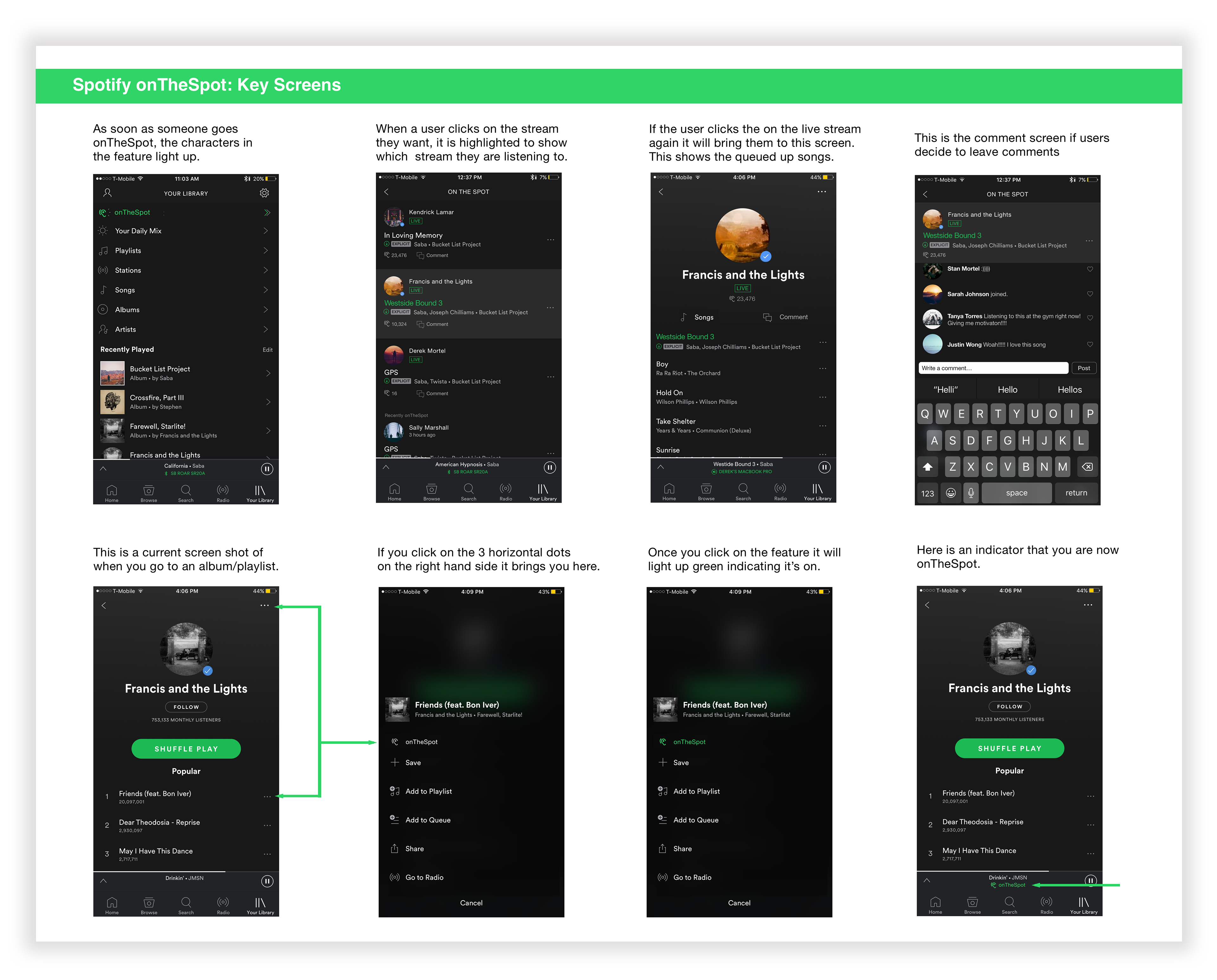 With the key screen templates in place, I made a prototype with Invision which can be found
here
.  I then performed several usability tests. An affinity map was made based on the  results.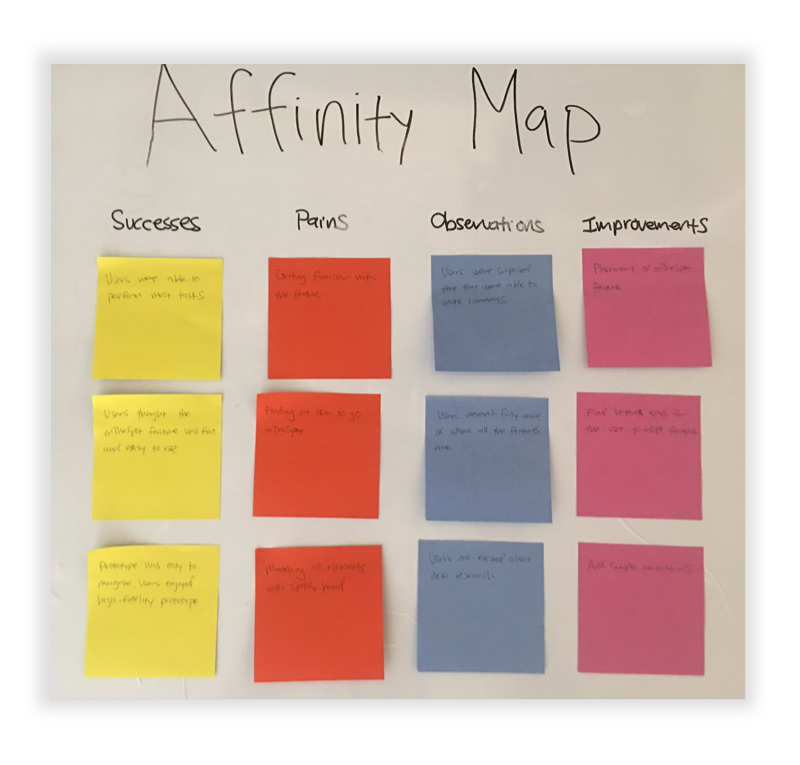 As an avid user of Spotify, I found it both challenging and rewarding solving a problem for fellow music lovers. This was my first time working with an existing design. Though it was challenging trying to think of a social feature and implement it into the current design system, I was able to find a way in which the feature synced and meshed with the Spotify brand.
The next step for this project would be improving the onTheSpot feature through constant iteration and testing.